Time for a vacation! Are you looking for a place to visit this summer? You might have noticed it is still snowing outside in many places, but this is the kind of vacation you'll want to plan ahead of time.
I love Yellowstone National Park! I recently visited several travel magazine websites and noticed something unusual; there were many posts on Yellowstone. One magazine had over 100 Yellowstone articles. This was discouraging at first since I was looking somewhere to sell a Yellowstone article, and there were already so many of them. How could I possibly write something original? I then wondered how there could be over 100 articles on Yellowstone without things getting repetitive. This is the true beauty of Yellowstone National Park. There are so many things to do and see that you could go there every summer for the rest of your life and come away with a new article every year.
How to See the Park
The first time I visited Yellowstone National Park in 2015, I was already in love with it. My mother and father took a vacation there previously, and the one thing they were most insistent on was that we needed at least two weeks. That meant one week of driving to get there and back, then nine days in the park.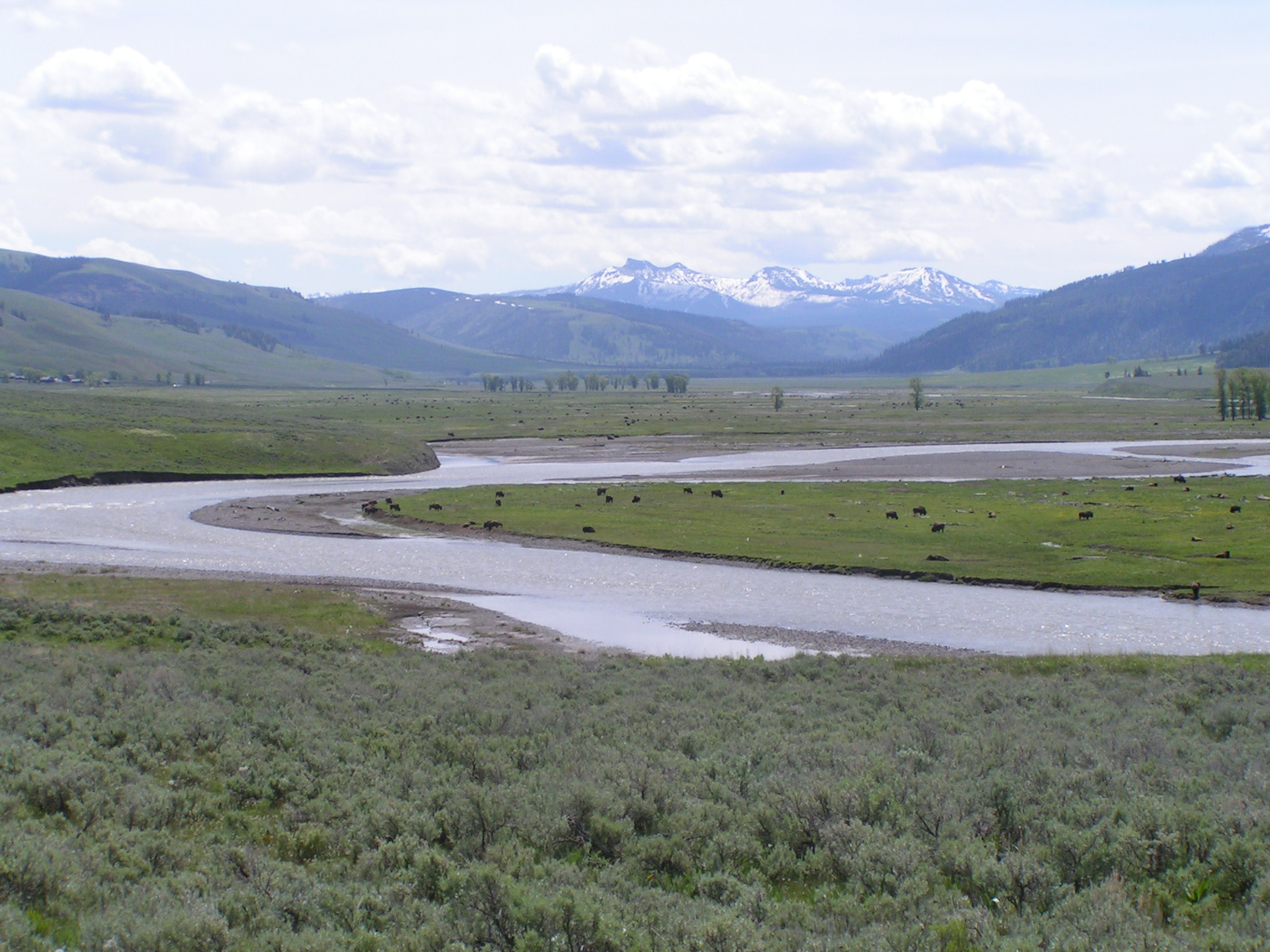 What is it about this place that takes so long to see? Couldn't you see the main park in a couple of days and just skip the longer trails? Yellowstone is a large park, and it took my family all nine days to see what I consider the basics without even stepping off the boardwalks. That said, there are less time-consuming ways to enjoy the park.
The Tourist Areas
What if you don't have 9 days? Most geyser basins have a shorter route to see a smaller portion of the basin without taking as much time. You can visit Old Faithful, an impressive geyser near the road, which erupts regularly. You can also drive through many areas and even see geysers from the road, or view wildlife and mountain scenery from the road. Visitor centers provide much information to allow you to plan whatever vacation you want.
If you are in a hurry, take the driving loop through some basins and make sure to drive through Hayden or Lamar valley to see some wildlife. I also highly recommend taking at least one hike, as there are some beautiful trails that are less than two miles long. Try Pelican Creek, for example, which is a nice, easy-to-walk trail along the water, and is less than a mile long.
What is Yellowstone?
Some of you might wonder what exactly Yellowstone National Park is. I know I never heard of it until my parents went on vacation there. Yellowstone is characterized by its volcanic activity, among other things. It has many unique and world-class steam vents, geysers, hot springs, and mud pots. The volcanic activity at Yellowstone is related to movements of the earth's crust and upwellings of semi-melted rock. You can find more information at the National Park Service website.
A combination of water and volcanic activity leads to some beautiful hot springs in magnificent colors, as wells as geysers that can be more than 100 feet tall when they erupt! There are also mud pots, which look exactly like their name would suggest. These pots can be large or small and look like little holes filled with bubbling mud. Some areas have paint pots, which are areas of bright, thick, liquid color, looking just like paint pallets and little pots of pigment. One area of gorgeous color that impressed me, in particular, was Palette Springs, depicted below.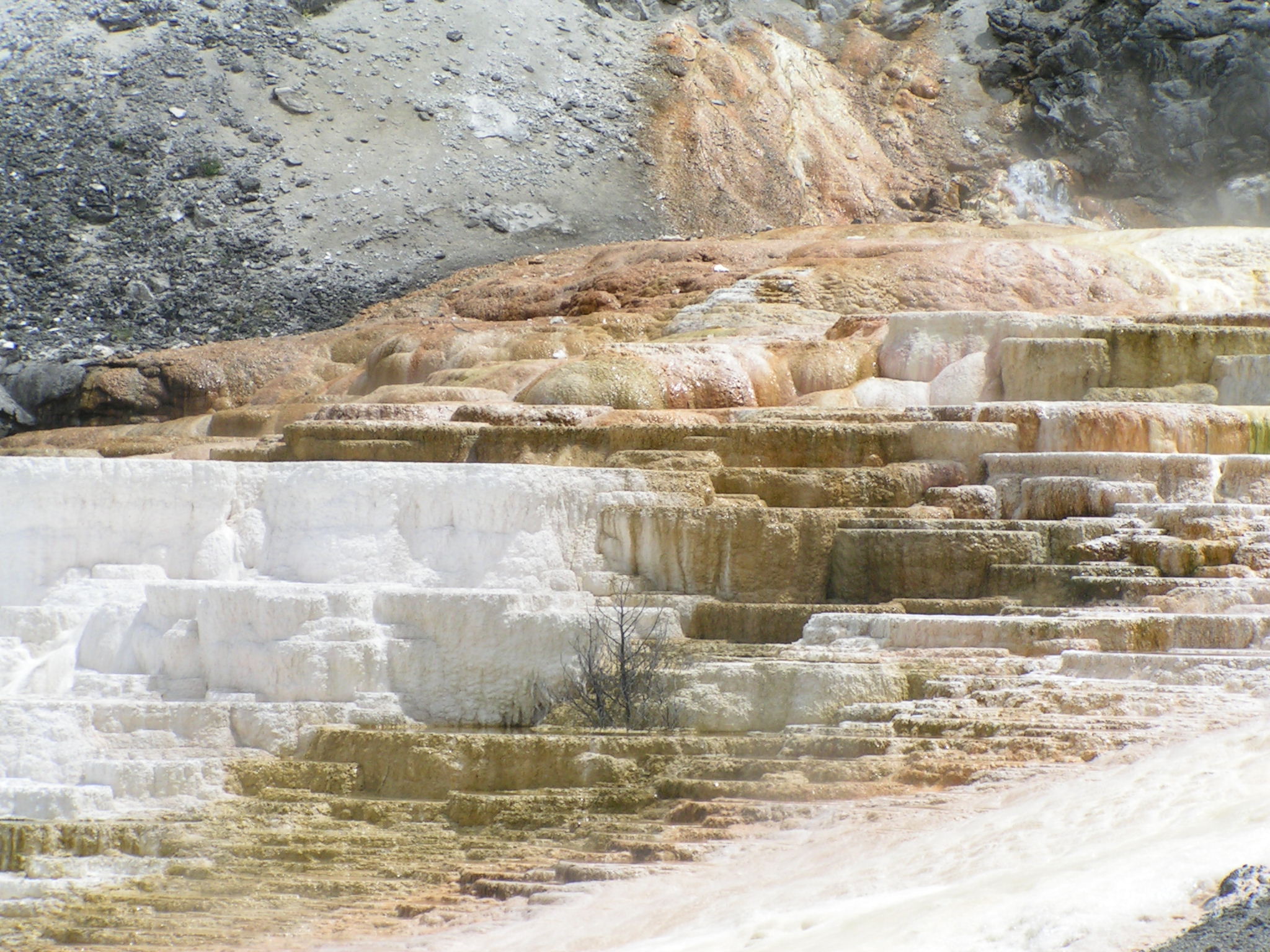 What else is in the park? Is it just a volcanic area? Not at all! There is much wildlife in the area, some of which one can see in the geyser basins with the hot springs. Others wander through Hayden Valley and Lamar Valley. While my family was there, we saw the most wildlife in Lamar Valley, with many buffalo and their young calves. Other tourists told us they had seen wildlife in Hayden Valley most often.
Safety
If the site is volcanic, is it safe to go there? While any wilderness has its dangers, the park rangers work hard to make sure it is relatively safe for visitors, as long as they follow the rules. Basic ways to stay safe in the park include:
Do not step off the designated walkways.
 In the areas with hot springs, there are typically boardwalks like the ones in the photographs below. As you can see, some hot springs creep underneath the walkways. While the boardwalks are safe, taking a step off the path damages the surrounding area and increases the risk of falling into the hot springs. These are not the kind of hot springs you can soak in. They contain bacteria that can make people ill, and many are boiling. However, there are areas of the park you can swim in listed on the park's website.
The beautiful colors of these springs more than make up for the danger, and as you can see below, many are easily visible with no need to step off the path. Some hot springs even flow in streams right underneath pathways for remarkable pictures!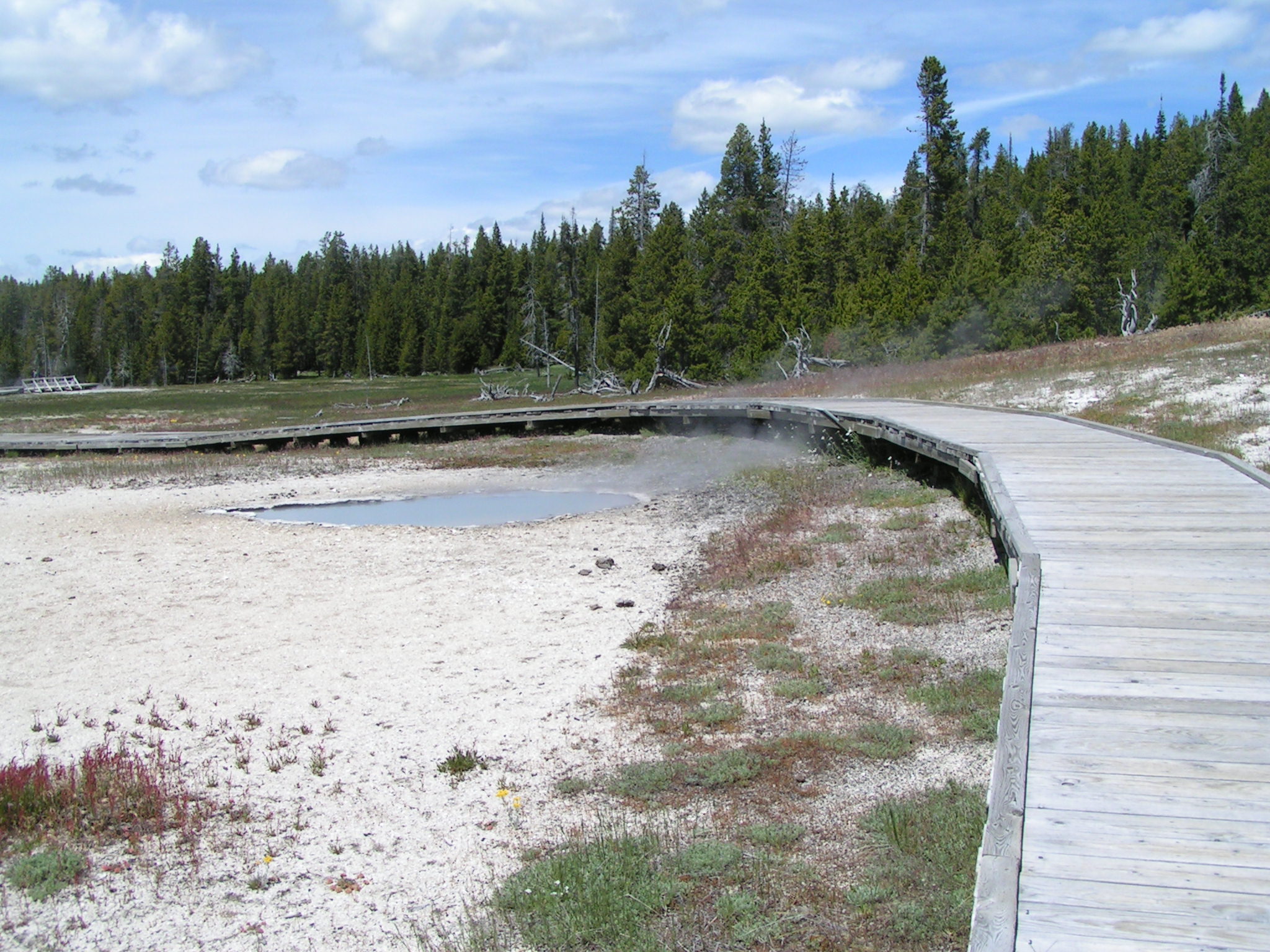 Don't feed the bears.
In the past, there have been issues with people feeding bears. As a result, bears began raiding campsites for food. Some areas of the park were limited to hard-sided vehicles to keep campers safe. The park service has worked hard to reduce this behavior and make sure that food trash is disposed of in proper receptacles. When we were there, there was only one campsite that still did not allow tent camping.
That said, don't cross this place off your vacation list yet. According to the park service, "More people have died by drowning or suffering thermal burns from hot springs than aggressive bears." See the Bear Safety page of their site for details.
Bears are actually a fun thing to see, with both grizzly and black bears in the park. Our next travel article will go into more depth on where and how to see bears.
Do not approach wildlife.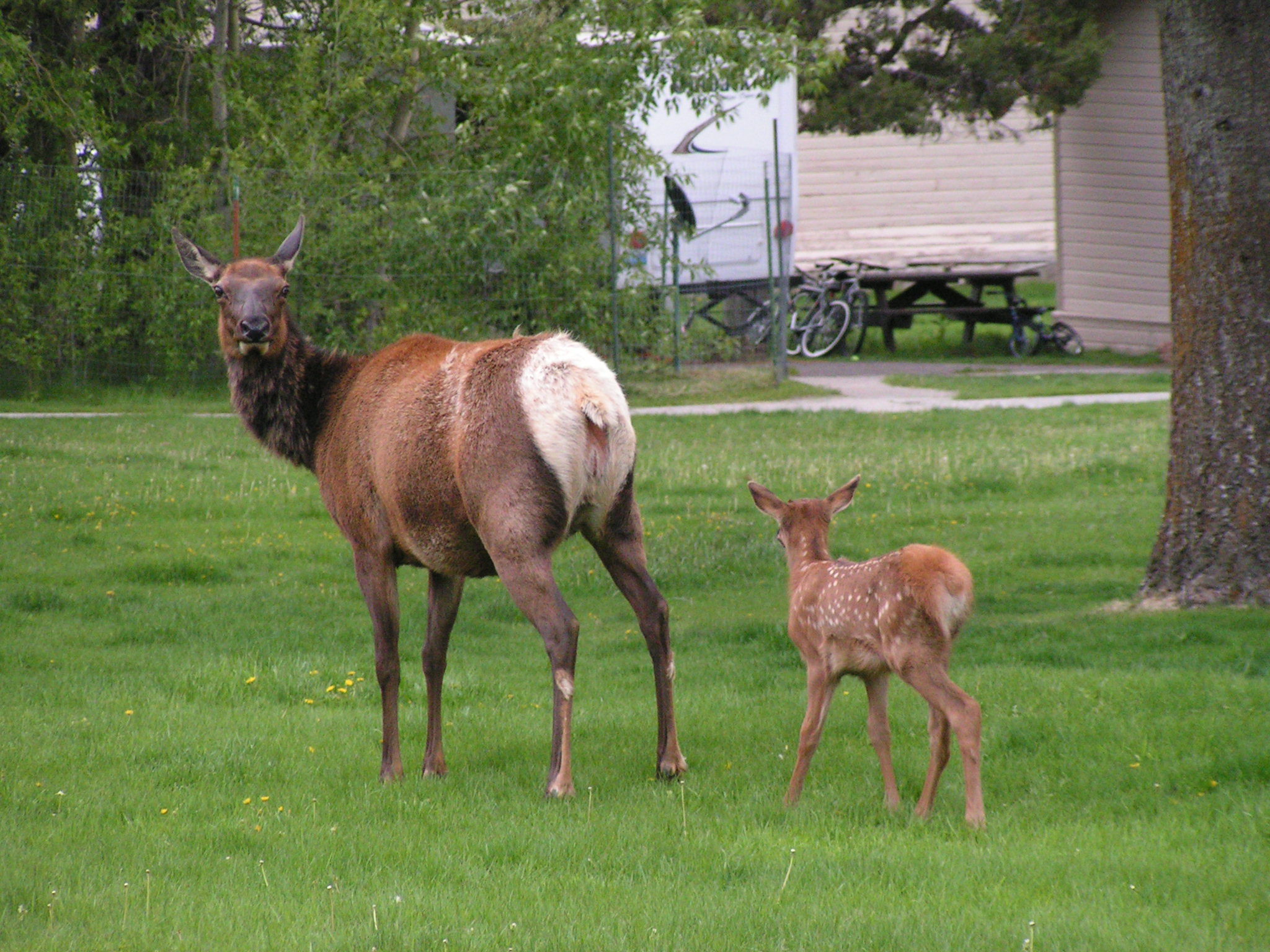 Bears are not the only wildlife in Yellowstone. It is not safe to approach elk or buffalo, either. They may seem tame, but they are not. Contrary to popular belief, herbivores can be dangerous. Signs around the park recommend that visitors stay a certain distance away from any wildlife. Make sure you know the rules.
While these herbivores can be dangerous and should always be treated as wild animals, they can also be seen living in populated areas of the park. Imagine working there and getting to see elk bedding outside on your lawn every day!
Accessibility
We've just told you what you can't do, so it's only fair that we let you know what you can do! Many areas have boardwalks, and the park has hikes for all levels of difficulty. We brought my elderly grandmother, who was in poor health at 81 years old, during one visit. There were some places she could walk and other places she could ride her motorized scooter. In terms of handicap accessibility, the National Park Service's website is the best place to learn which areas are accessible.
Is That All?
Is that the entire park? Not at all. You can take trails that range from a mile-long walk to an overnight hike or horseback ride. Then, there are tours of the geyser basins and scenic areas of the park for those who want a guide their first time. On one occasion, I met a group doing a private wildlife tour with a spotting scope.
There are many things in Yellowstone to see. This article only briefly touched on a few ideas. I will explore each of these aspects of the park in detail, and many more, in future articles. If you are interested in reading about my personal stories and the unique places I have found, such as Lost Lake, Pelican Creek, and others, follow my blog or Facebook page to get updates on content!
See the National Park Service's website for more details on the park, and please leave a comment to let me know which aspects or areas of the park you would like to hear about next. Feel free to leave questions or anecdotes from your own experiences in the comments, as well.
Credit for all photos goes to Kate Standish, the photographer. If you use any of these photos, please link them back to the blog.
References:
National Park Service Website https://www.nps.gov/yell/index.htm
Bear Safety https://www.nps.gov/yell/planyourvisit/bearsafety.htm
National Park Service Website-geology https://www.nps.gov/yell/learn/nature/geology.htm